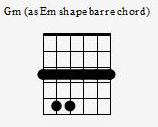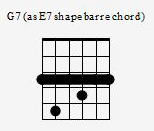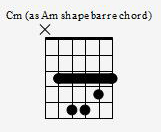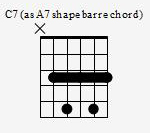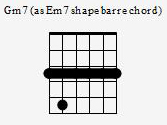 The other common shape barre chords are minor (this would be written as Gm as an example), seven (G7) and minor seven (Gm7).
There are two ways to play minor, seven and minor sevens. They can be made as E or A shape chords.
You'll find minor and minor seven chords in the E shape a little harder to do, because your barre finger is responsible for pressing down more strings.
You can turn any open chord that doesn't use your index finger into a barre chord.
[contact-form-7 id="10120"]