Here's the guitars I use in my lessons: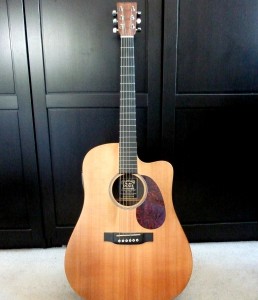 I recommend this guitar to anyone who is wanting to play live and take a step up from a beginners instrument.
It's comfortable to hold and has a well rounded tone.
You can hear me playing this guitar here:
Bloom - The Paper Kites - Guitar Lesson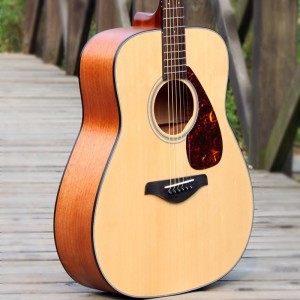 This is a beginners guitar that I used in my videos from November 2012 until August 2014.
Like all Yamaha's it's very easy to play.
When you're a beginner " ease of playability" should be your No.1 priority.
It's honestly priced and a great beginners guitar.
You can hear me playing it here:
Personal Jesus - Johnny Cash - Guitar Lesson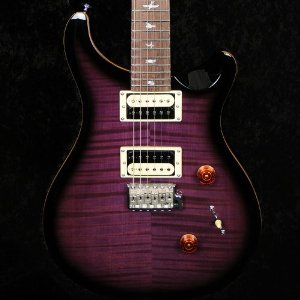 This guitar looks stunning. The purple burst and bird inlays make it a thing of beauty.
It's a mid range instrument, but for the money it packs a punch.
When you've got the distortion on high it makes a thick well rounded tone that I'm sure Jimmy Page would love.
You can hear me playing this guitar (though a tiny amp) in this video:
R U Mine? - Arctic Monkeys - Guitar Lesson
[TS_VCSC_SinglePage_Container pageorder="false" easing="easeInQuad" hover_background="#d62828" active_background="#d62828" el_file1="" page_scrolloffset="desktop:0px;tablet:0px;mobile:0px;"][TS_VCSC_SinglePage_ToTop icon="dashicons-arrow-up-alt" tooltip="QmFjayUyMHRvJTIwdG9w"][TS_VCSC_SinglePage_Item icon="ts-awesome-music" itemid="nfirst" tooltip="TWFydGluJTIwRHJlYWRub3VnaHQlMjBEQ1gxRQ==" el_file1="" el_file2=""][TS_VCSC_SinglePage_Item icon="ts-awesome-music" itemid="nsecond" tooltip="WWFtYWhhJTIwRmc3MDBtcw==" el_file1="" el_file2=""][TS_VCSC_SinglePage_Item icon="ts-awesome-music" itemid="nthird" tooltip="RnVyY2glMjBEMzEtU1I=" el_file1="" el_file2=""][TS_VCSC_SinglePage_Item icon="ts-awesome-music" itemid="nfour" tooltip="UFJTJTIwU0UlMjBDdXN0b20lMjAyNA==" el_file1="" el_file2=""][/TS_VCSC_SinglePage_Container]