[powr-countdown-timer id="48f60fa0_1583336590″]
90% of Self Taught Guitarists Get This Wrong.
Watch The Video Below To Find Out More...
FAQS
Q: Why did you make Natural Rhythm?
Natural Rhythm was created because 90% of my students (who were previously learning by themselves) were playing songs with the wrong rhythm. And most of the time they didn't even notice.
When I turned on a metronome and asked them to play the song in time they couldn't.
That's when the penny drops for most self learning guitarists. They realise that rhythm and timing is 50% of the song and it can't be overlooked.
It seemed obvious that "YouTube guitar students" were learning lots of great stuff but they weren't playing in time with their teachers. Natural Rhythm was made to change this.
Q: What is Natural Rhythm and how does it work?
Natural Rhythm was made for self taught guitarists (of all abilities) who want to improve their rhythm and discover that "missing link" when learning from videos.
It's 35 videos (181 minutes) of unique rhythm tuition with 18 worksheets and full online support.
The backbone of Natural Rhythm teaches you how to keep time, read and play along with 153 rhythm guitar examples.
Q: I've done a few guitar courses and I'm never shown what to practice or for how long. Is it the same with this one?
No. After being shown how to play each rhythm you'll then play along to video examples. Each lesson builds upon the last, so you can progress at a speed of your choosing.
The course works best when you use it for 20 minutes every time you practice.
Q: I think my rhythm is fine, do I really need this course?
Great question. A good way to test your rhythm skills is to play a song in time with a metronome.
FACT – If you can't play a song to a metronome, then you CAN'T play the song.
Even if you've got good rhythm it's one of those areas where there's always room for improvement. This course WILL test your skills.
Q: Is this course for beginners?
Yes. Natural Rhythm has been developed for all skill levels.
Whether you're new to guitar or you've been playing for ages it will open your eyes to new ideas whilst building a firm foundation of rhythm and time keeping.
Q: What if the course doesn't work for me?
Then it's all FREE.
If once you've followed the course you're still finding it difficult to play rhythm guitar then email (drue@learnguitarinlondon.com) for a full refund.
No hopes to jump through or back and forth with emails, just a prompt courteous refund.
Student Testimonials For Natural Rhythm:
"Your course has helped tremendously and has encouraged me to use a metronome. My biggest problem is playing too fast in parts of the song I know and then slowing down for difficult bits. By learning at a 'slow and steady' pace and getting the count right I can inch my way up to the right speed.
CHRIS HUSHAK – WASHINGTON – USA
"Being a beginner Natural Rhythm has helped me understand why the songs I was trying to learn didn't sound like the artist. The lessons have taught me how to keep time and understand the beats in each bar. As a result my playing and strumming has become more fluid."
DAVE KELLY – MANCHESTER – UK
"I found the techniques such as percussive slaps, staccato etc. very useful. I also found the course a great reminder of how to read rhythm in sheet music."
ELEANOR PINKAVA – PRAGUE – CZECH REPUBLIC
"After using Natural Rhythm I now feel a lot more freedom when playing guitar. I'm able to play and understand the rhythm of simple songs by looking at the TAB."
IZASKUN GRANDA – MADRID – SPAIN
"I love being able to print out the exercises and use them in conjunction with your videos. I feel free to experiment with rhythms because I have more confidence in my timing."
CATHERINE BARRET – OAKLAHOMA – USA
Q: Does the course have teaching support?
Yes. If you don't understand ANYTHING then you'll have full email support. All questions will be answered within 24-48 hours.
Q: Is the course for British or London students only?
No. The course is available worldwide. When you click on the "???" button you'll be shown how much the course is in pounds and dollars.
Q: I want to improve my rhythm playing right now. Will I have to wait for the course to be delivered?
No. Natural Rhythm is available for immediate stream and download. No waiting.
Q: Can I download the lessons and watch them offline?
Yes. And the course has lifetime access. (no re accruing fees or subscriptions)
Q: What is your teaching background?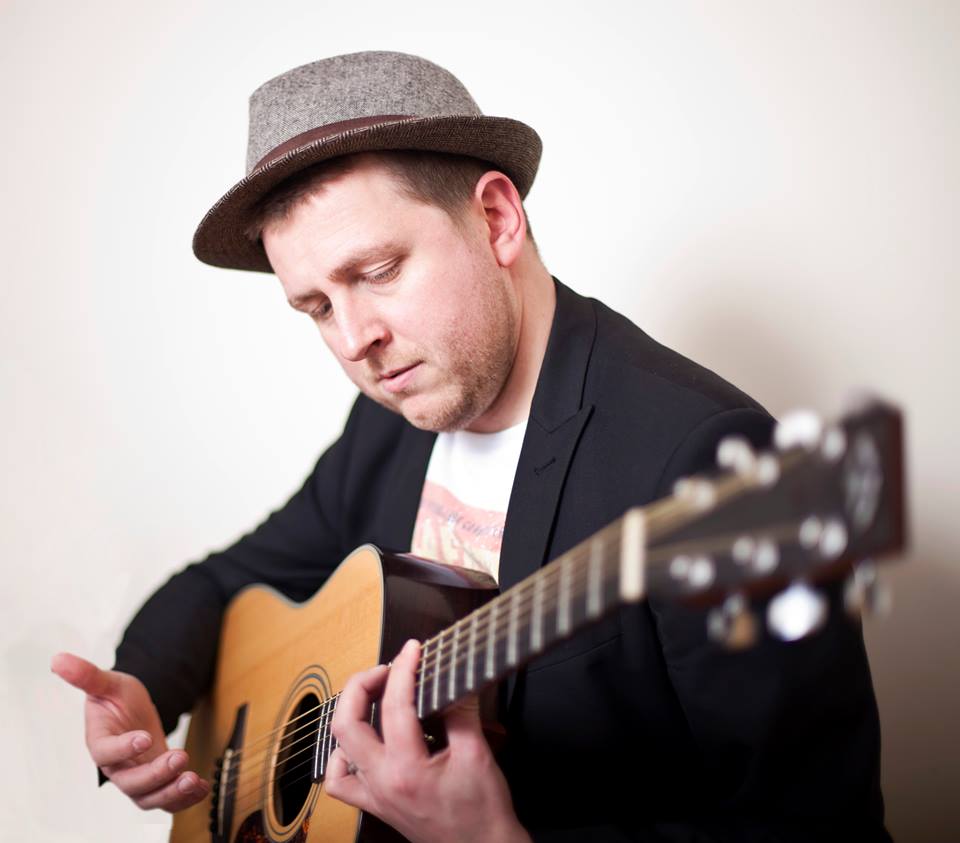 My YouTube guitar lessons are viewed 14,000 times a day and I have a growing following on YouTube and Facebook.
I'm passionate about sharing quality guitar lessons to a worldwide audience.
My goal in life is to help people learn guitar more effectively through online tuition.
Natural Rhythm is a huge step forward to achieving this goal. I'm looking forward to sharing it with you
More Testimonials For Natural Rhythm:
"Now with the videos I can work out what the rhythm is . It's a revelation I can now play all sorts of stuff. Cheers Drue for your patience and enthusiasm."
NIGEL METHLEY – OXFORDSHIRE – UK
"Natural Rhythm is great because it has structured lessons, rather than me jumping around on YouTube. It made learning songs easier because I could identify the strumming patterns faster.
I even found myself counting when I didn't have my guitar in my hands. One morning I was counting the timer on my toaster! (in 16th beats). Without the course I would still be focusing on making chords, which is only one part of learning guitar."
ANGELA SANTANGELO – New York – USA
"I'd focused so much on my fretting hand that I didn't realise how much my rhythm was suffering. Natural Rhythm has been a fun and enlightening experience!!!"
JOHN ROGERS – Attleboro – USA
"I particularly liked the flow of the course and the way it lead from one topic to the next. It teaches you how to break down the rhythm into manageable parts.
I focused heavily on learning as many chords as possible prior to the course and I'd done little to develop my strumming technique. Without Natural Rhythm I would never have had this revelation."
JAMES CARTER – Oakville – Canada
"The Natural Rhythm course is re-awakening that inner beat that I had some 45 years ago"
GEORGE ROBINSON – LEEDS – UK
I Only Offer Natural Rhythm For Sale Once A Year. You Normally Can Only Access This Course At The Premium Student Area.
But Until the 10th of March (10pm London Time) I'm Opening Registration For Lifetime Course Access.