Is This An Obvious Question?
Are you learning how to play the guitar?
That's too obvious seeing as you're here. So let me ask you a different one:
Are you learning how to play the guitar and really enjoying it?
I hope so.
But if you're not, I can help.
Go Where The Passion Is.
I'm Drue James, and guitar has always been a passion for me. If you're here after watching one of my lessons, you've probably seen how enthusiastic I am about teaching guitar.
(And if you haven't seen my lessons, you can watch them here – all 550+ of them!)
I live and breathe this wonderful instrument – but I'm equally as passionate about helping you learn how to play it. I love teaching. Especially those moments when someone finally gets it.
For me the biggest teaching buzz is when I help someone break through a barrier that's been holding them back.
Here's how I discovered that teaching was my calling in life.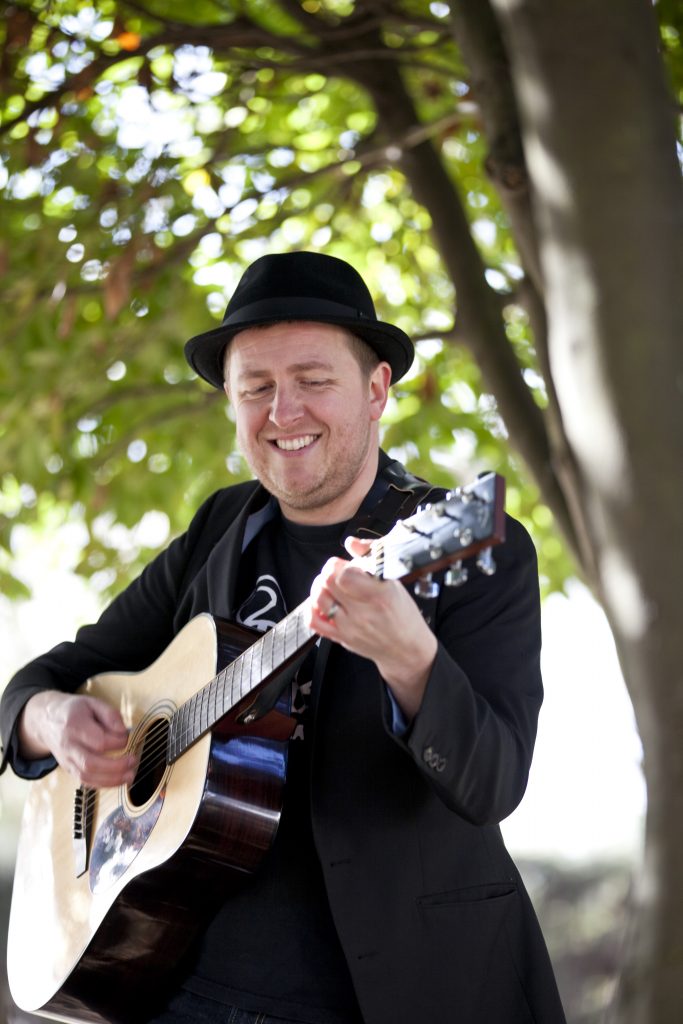 A Happy Accident
I've been a keen singer for as long as I can remember, and I knew from an early age that I wanted to learn guitar to accompany my singing.
So at age 14 I bought my first acoustic (a Yamaha F310) and a "Learn To Play" book and I started practising.
I played so much in my first week that my fingers bled. (This isn't recommended to any beginners!) But the fact was I was hooked.
Even before I was any good, I was the guy who carried my guitar wherever I went, belting out my favourite Oasis songs for anyone who would listen.
Growing up on a farm in rural Cambridge, I even dreamt about one day launching my own music festival (and that's still on the bucket list).
Over the years, I've collaborated with numerous musicians. I've learnt more playing with other people than I did with any "How To" books. And my advice is to take any opportunity you can to play with other people. Learning together is massively motivating.
I've played in 8 different bands, most notably a group called The Nocturnals. We wrote and recorded an EP and a full-length album.
In my early 20s, a friend asked if I would teach him guitar, and I agreed. I wasn't expecting it to be anything other than a one-off, but something happened that day...
It was the first 'job' I'd ever had where I didn't look at my watch.
It was fun. I was so "in the moment" that the time just flew by.
It was a turning point in my life, and I realised that teaching could be my calling. I didn't actually start teaching seriously until a few years later when – now in London – I posted an online ad and found my first few students.
Since then, I have become a full-time teacher and mentor. I've taught hundreds of people to play – and I still enjoy every single lesson.
What I Ask Of My Students...
I want you to feel inspired and enjoy every moment you get to practice. My whole philosophy is built on this. If you don't enjoy yourself every time you practice, then something is wrong.
Forget about everything else, and play because you want to.
It doesn't matter what age you are or what stage of life you're at. As long as the enthusiasm is there, then after a few months (or less) you WILL be playing songs you know and love.
That doesn't mean it's always going to be easy. Some days are going to be tough.
Learning any new skill requires persistence, and you'll need to be committed. But if you're learning for the right reasons and you have the right teacher to guide you, it will be an invaluable and enjoyable journey.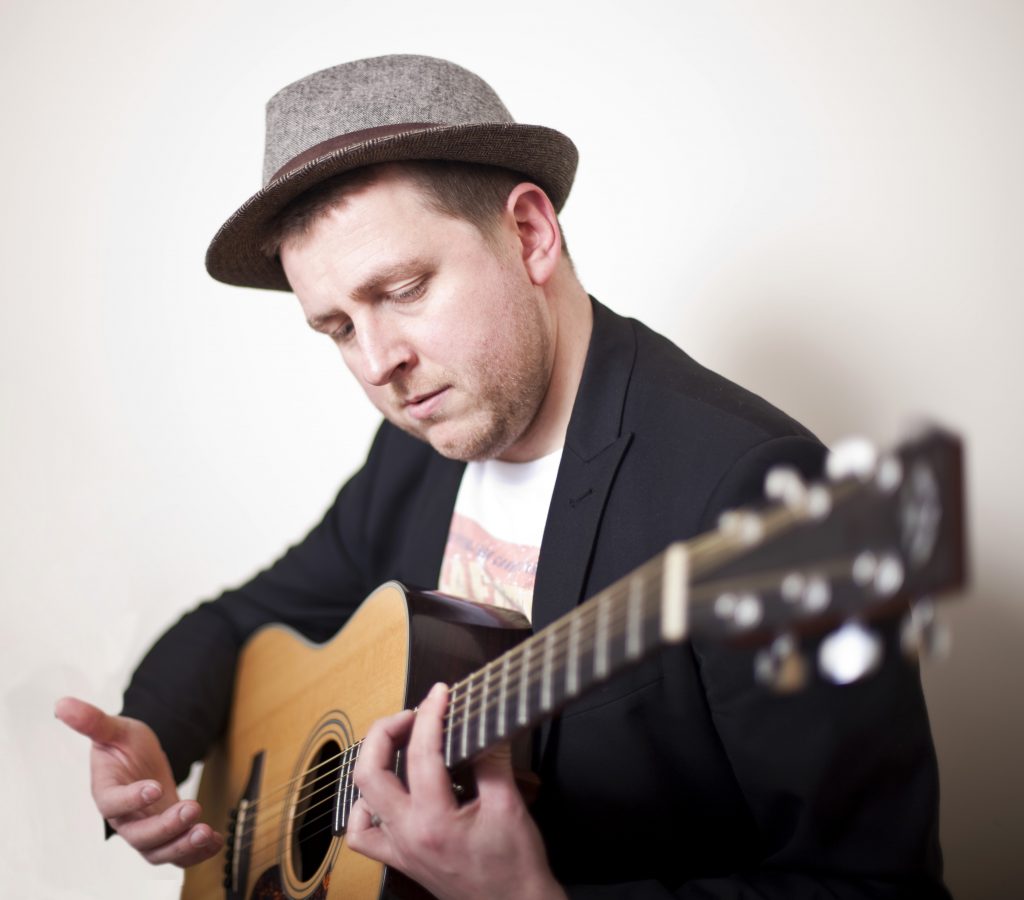 How To Get Started…
As you might have seen already, I have a few options available if you want to learn guitar with my lessons.
First, there's the free lessons. Since 2011 I've been building a huge collection of instructional videos, all of which are free to watch here. Please watch, enjoy and learn from them.
You'll also find FREE TAB and other lessons at The Student Area. This is a great place to learn the basics at your own pace.
But if you're stuck in a playing rut, not sure what to learn next or just in need of some structure and feedback to your playing, then I've created The Premium Student Area just for you.
This is where you'll find 23 hours of enjoyable step-by-step guitar courses (from Fingerstyle to Sing & Strum). You'll also be able to join regular live Q+A webinars.
But perhaps most importantly I will review your own practice videos and provide you with detailed feedback. This will not only improve your playing (with a bespoke practice plan and future song suggestions), it will also boost your confidence and motivation.
The Premium Student Area is an enthusiastic community of acoustic musicians who are there to help each other and offer encouragement.
See You There!
I can help you learn the basics, but ultimately I want you to acquire genuine lifetime skills that will increase your confidence and get you enjoying every practice.
So watch some of my videos, or join up with the PSA community today.
In return I'll offer patient and enthusiastic guitar instruction to get you enjoying guitar as much as I do.