Drue James is the creator of LearnGuitarInLondon.com and LGIL Premium.
He has over 230,000 YouTube subscribers. His main focus is to motivate and inspire his students to enjoy learning and playing guitar.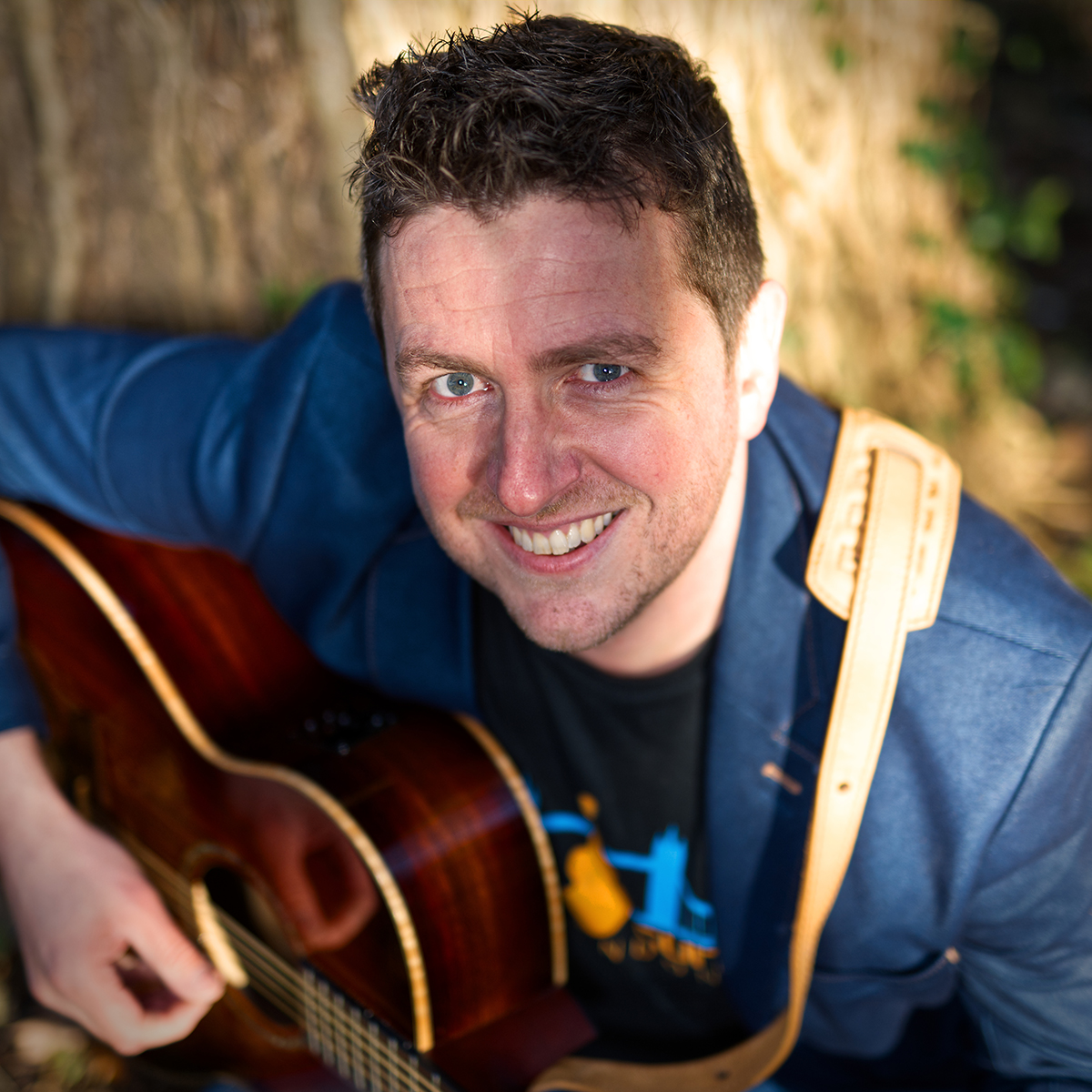 About Drue James
After trying to write this page in the third person I eventually scrapped that idea and wrote it like I'm talking to an old friend.
About Me...
Well, what do you want to know?
I live in Cambridge (not London!). I have 2 bouncing boys (Jules + Oscar)
Besides music I enjoy running, archery and getting lost in a film.
But really this isn't about me is it?
You're thinking, can this guy teach me guitar...
Well, perhaps you've already seen one of my lessons at the

Drue James YouTube Channel
You can see that I love teaching and I get no greater joy than helping other people achieve those breakthrough moments on guitar.
I believe that learning guitar isn't that hard to do, but playing regularly and enjoying every practice is often the biggest obstacle. That's where I focus my methods and courses.
I do this by following 3 core beliefs...
1: Playing Guitar Brings Fulfilment And Joy
I teach guitar because music has brought consistent happiness, peace and fulfilment into my life. As music has brought me so much joy I feel it's my mission to share this with as many people as possible.
When someone watches my lessons (or has a one to one lesson with me) I want them to experience the same feeling of happiness and enthusiasm that I get  when playing guitar.
2: Playing Guitar Gives Us A Unique Sense Of Freedom
All of the greatest artists and bands that I admire represent this freedom. That's why I teach their songs and follow in their footsteps.
I tap into the joy they've shared through their songwriting. It's my mission to share these songs. Making sure my students can learn them effectively and without feeling overwhelmed.
3: This ISN'T About Me - It's About You
I believe that teaching guitar is NOT a profession for the ego. However, music often attracts the biggest egomaniacs.
That's why finding a musician (online or not) that can teach with care and consideration for beginners is important.
I don't want to cram in a 100 different songs and techniques into one video. I don't want to overload you. Instead, I want you to finish a lesson and feel motivated to learn more.
Each lesson is designed to be a "mini achievement" and inspire you to keep on playing.
You don't need to own 20 different guitars or talk about gear all the time to be a great teacher.
Guitars are tools to enjoy music. Granted, they're beautiful tools. But gear and equipment shouldn't be the main inspiration for enjoying learning guitar. This should come from a love of music and a desire to learn.
Are My Lessons The Right Fit For You?
As you're still reading there's a good chance I'd be a great fit for you as a teacher.
To get started you can watch my free lessons

here.
To learn these lesson with the TAB (guitar music) and get access to my free Beginners Course join the LGIL Student Area.
It's completely free.
I'm hoping that by giving you such valuable lessons for free you'll consider joining LGIL Premium
LGIL Premium is an online community of acoustic players who were fed up with random YouTube lessons and not getting anywhere with their playing.
They wanted to bridge the gap between internet lessons and one to one tuition.
They wanted to learn at their own pace with easy to follow lessons that fit around their schedule.
But ultimately they wanted to enjoy every practice and make consistent progress with their playing.
If you're enjoying my lessons and you've resonated with my beliefs about teaching then LGIL Premium will skyrocket your progress and enjoyment.
This page would be far too long to list all of the benefits of LGIL Premium so I've put together a page where you can learn more and join the waiting list.
If you want to say hello, ask me a question or drop a song request then use the

Contact Page.
Keep on playing,
Drue James.