FREE LIVE RHYTHM GUITAR CLASS
Give Me 60 Minutes And I'll Show You How To Play Awesome Rhythm Guitar
Learn my "4 Step Rhythm System" for self-taught guitarists that gives you confident strumming and rhythm accuracy.
Here's what you'll learn in this FREE live web-class...
Why Rhythm Is The "Missing Link" For Self Taught Guitarists
90% of self taught guitarists get rhythm wrong. You'll learn through a simple technique how to move yourself into the upper 10% who can play with great rhythm and timing.
A Simple Maths Lesson That Will Transform Your Feeling of Rhythm
This simple maths lesson will amplify your understanding of rhythm and get you playing "rock tight" strumming.
1 "Weird Trick" For Keeping Your Rhythm In Time
You'll learn how to speak the rhythm out loud so you can keep playing consistent strumming patterns with every song.
FREE BONUS - 5 Essential Strumming Patterns That All Guitarists Should Know
This Free Bonus PDF has 5 strumming patterns that you can use in 1000's of songs. You'll also learn the most popular strumming pattern of all time.
Hosted by Drue James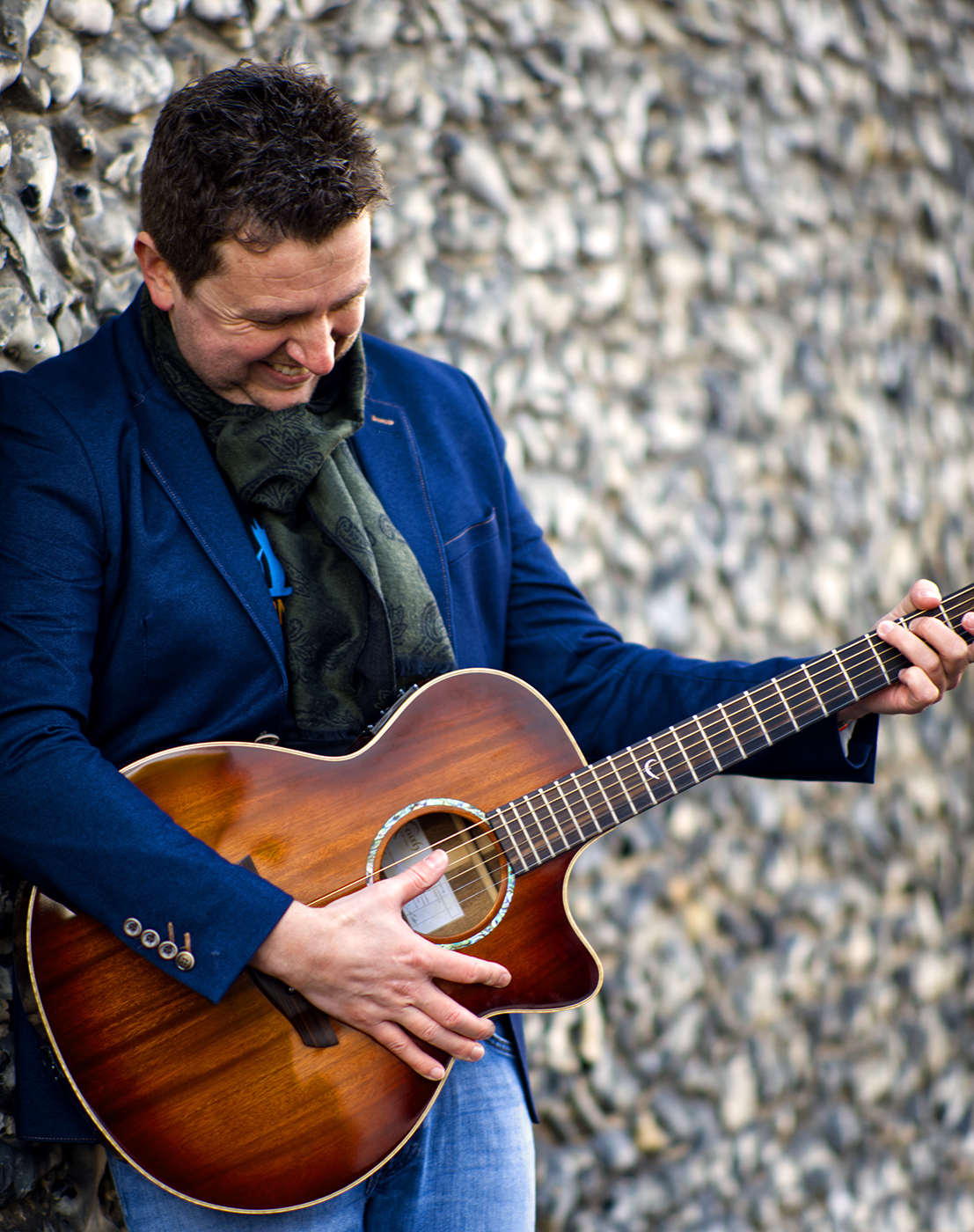 Drue's Reviews...




Your Questions Answered
Q: When is the rhythm class Drue?
A: I know time with your guitar is precious so I've got multiple days and times for you to attend. Simply register and select a day and time that suits you.
Q: Where is the class?
A: The class is online. I'll send you a link to join the free class immediately after you register. I'll also send you the rhythm sheet PDFS to download. You'll then be able to join from anywhere using any device.
Q: How long is it?
A: You'll be learning my "4 Step Rhythm System" and 5 essential strumming patterns that can be used in 1000's of songs in 60 minutes. Then I'll answer your questions for 20 minutes at the end.
Q: Is this class for me?
A: If you're learning guitar online and you're finding it difficult to strum and play along with video lessons then this webinar is for you. 90% of people that I've taught who were previously learning by themselves didn't play along with other people or even a metronome so their rhythm suffered. This class is all about changing that so the next time you learn a song you put your rhythm hand first. Such a simple technique, but one that changes everything and makes you sound more musical than you ever did before.
Q: How do I know this will work for me?
A: My rhythm lessons have helped all kinds of students. I'll be showing you my top 4 essential rhythm techniques that I've used with over 450 one to one students. By the end of this webinar you'll have an actionable step by step system to improve your strumming, how to read rhythm and boost your own inner timing.