Take Yourself Back to Where Guitar First Started...
There's something timeless about classical guitar. Modern guitar fads come and go, but classical songs remain relevant hundreds of years later. Why?
It's because these songs have the same emotional potency that they did when they were first written. As guitarists we get to share these emotions, first captured by classical composers all those years ago. And it couldn't be easier to start learning these songs right now.
BEGINNERS CLASSICAL contains 10 song lessons by some of the world's greatest composers. It's a 12 video guitar course (totally 154 minutes) that takes you on a journey through very easy songs (in the first 2 lessons) onto more challenging fingerstyle pieces.
Watch the video preview below to hear some of the songs you'll be learning...
Video 1 - Introduction (The differences between classical and steel string.)
Video 2 - Get Comfortable (Effective tips and advice for effortless technique.)
Video 3 - Ode To Joy - Beethoven
Video 4 - Siciliano - Matteo Carcassi
Video 5 - Volte - Anon
Video 6 - Flow Gently Sweet Afton - Traditional
Video 7 - Study in A Minor - Dionisio Aguado
Video 8 - Andante in A Minor - Ferdinando Carulli
Video 9 - Grazioso - Mauro Giuliani
Video 10 - Andante in D - Dionisio Aguado
Video 11 - Salterello - Vincent Galilei
Video 12 - Minuet - Johann Sebastian Bach
Each song lesson comes with FREE TAB and the same patient and understanding tuition you've come to expect from LearnGuitarInLondon.
IMPORTANT!

You can currently get Beginners Classical for FREE when you buy Fingerstyle Freedom.
This "2 for 1 Offer" is Available for a
Limited Time Only.
To claim this offer and get
2 Courses For The Price of 1

click the Blue Button Below below.

This will take you to the FINGERTSYLE FREEDOM product page. You then have 2 choices:

1: The fastest way to purchase is with PayPal. Click the yellow PayPal Checkout Button. You can then make a secure payment with a debit or credit card. (NOTE: You don't need an account with PayPal to do this.)

2: The second option is to add FINGERTSYLE FREEDOM to your shopping cart. You can then view your cart and checkout. You'll be asked to create a new Student Area account or sign in to your existing one. Once you've done this click the PROCEED TO CHECKOUT button. This will take you to the LGIL Secure Payment Processing Site where you can make a payment using a debit or credit card.

Once you've made payment you'll be sent an email with course access links.

If you have any questions about checkout or purchasing the course then message me directly: drue@learnguitarinlondon.com I'll be happy to help.
If you'd prefer to decline the "2 for 1 Offer" and purchase BEGINNERS CLASSICAL by itself then click the link below: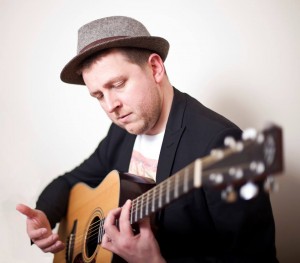 About Drue James - LGIL
100,000+ YouTube Subscribers
24,000 Daily Video Views
12 Years of Teaching Beginners
My lessons are taught with patience, clarity and a thorough understanding of what it's like to be "new at guitar".
This is what separates my tuition from the rest.